McCollin Bryan
Don McCollin and Maureen Bryan set up McCollin Bryan in 1998. The fusion of their backgrounds in textiles (McCollin at the Royal College of Art) and ceramics (Bryan at Middlesex Polytechnic) has led to a distinctive portfolio of designs.
In their designs of furniture and objects, their approach is strongly driven by the materials they work with and a mutual need to be active in the craft of making.
Key to their working practice is the process of experimentation and the development of visual concepts. While McCollin explores surface textures and patterns, Bryan designs forms that have sculptural impact. They are both inspired to exploit the qualities of the materials they use in order to create pieces that will surprise and intrigue the viewer.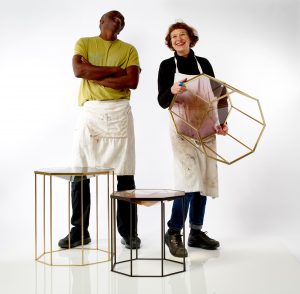 Based in Paris, our associate director Rozen Le Nagard has a background in art history and combines this with design consultancy lectures in Art & Design. She integrates her expertise with a conviction about the enrichment and transformation of art in everyday life.
Processes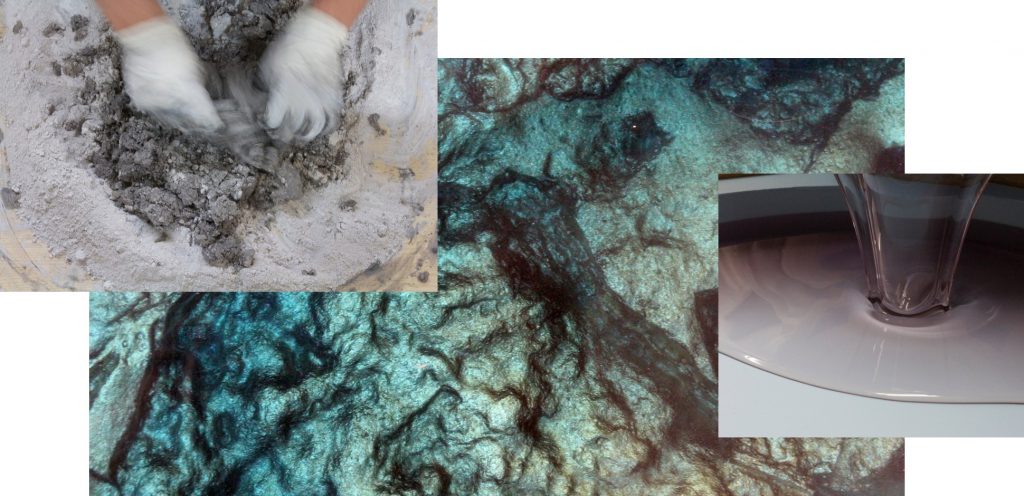 A pre-occupation with materials as much as with shape and function, has led them to use resins & plasters in a "hand crafted" way rather than using industrial processes. Working also with traditional materials & craft processes, such as scagliola (used since Roman times & popular in the 18th century to imitate marble) they create bold and inventive contemporary pieces.
Working with a small team of assistants in their London workshop, McCollin Bryan utilise a combination of resins, plasters, metals and wood. The bold and inventive results are produced in small batches, limited editions and unique pieces.