McCollin Bryan first launched the Coffee Bean table in 2002 and it has continued to be one of their bestselling designs worldwide. Each coffee table is made from a hard plaster in the Italian method of scagliola. It is finished by hand and pigmented individually resulting in their unique appearance.
Round coffee table.
Scagliola, wood.
Onto castors or fixed feet.
Other colour options: Coral, Peat, Black, Mole, Charcoal.
Due to its sensitive nature, scagliola it not appropriate for the exterior use or wet areas, but the special epoxy resin version is suitable for both indoor and outdoor.
We value time, exceptionality and perfection, which is why, in keeping with the principles of slow design, we usually manufacture to order (this reduces waste and overproduction as well). Sometimes, occasionally, a small number of limited and experimental items become available for for immediate shipping.
Please see Studio Stock for more details.
---
Price:
£4,536 — £12,000
Lead time:
10-12 weeks
Year of design:
2002
Colour:
Cement
McB 10605 / 80 Ø x 35cm H
McB 10608 / 100 Ø x 35cm H
McB 10604 / 110 Ø X 35cm H
McB 10606 / 120 Ø x 35cm H
McB 10607 / 150 Ø x 40cm H
McB 10605 / 31.5 Ø x 13.75 H inches
McB 10608 / 39.5 Ø x 13.75 H inches
McB 10604 / 43.3 Ø x 13.75 H inches
McB 10606 / 47.25 Ø x 13.75 H inches
McB 10607 / 59 Ø x 15.75 H inches


Weight:
55 - 135 kg
---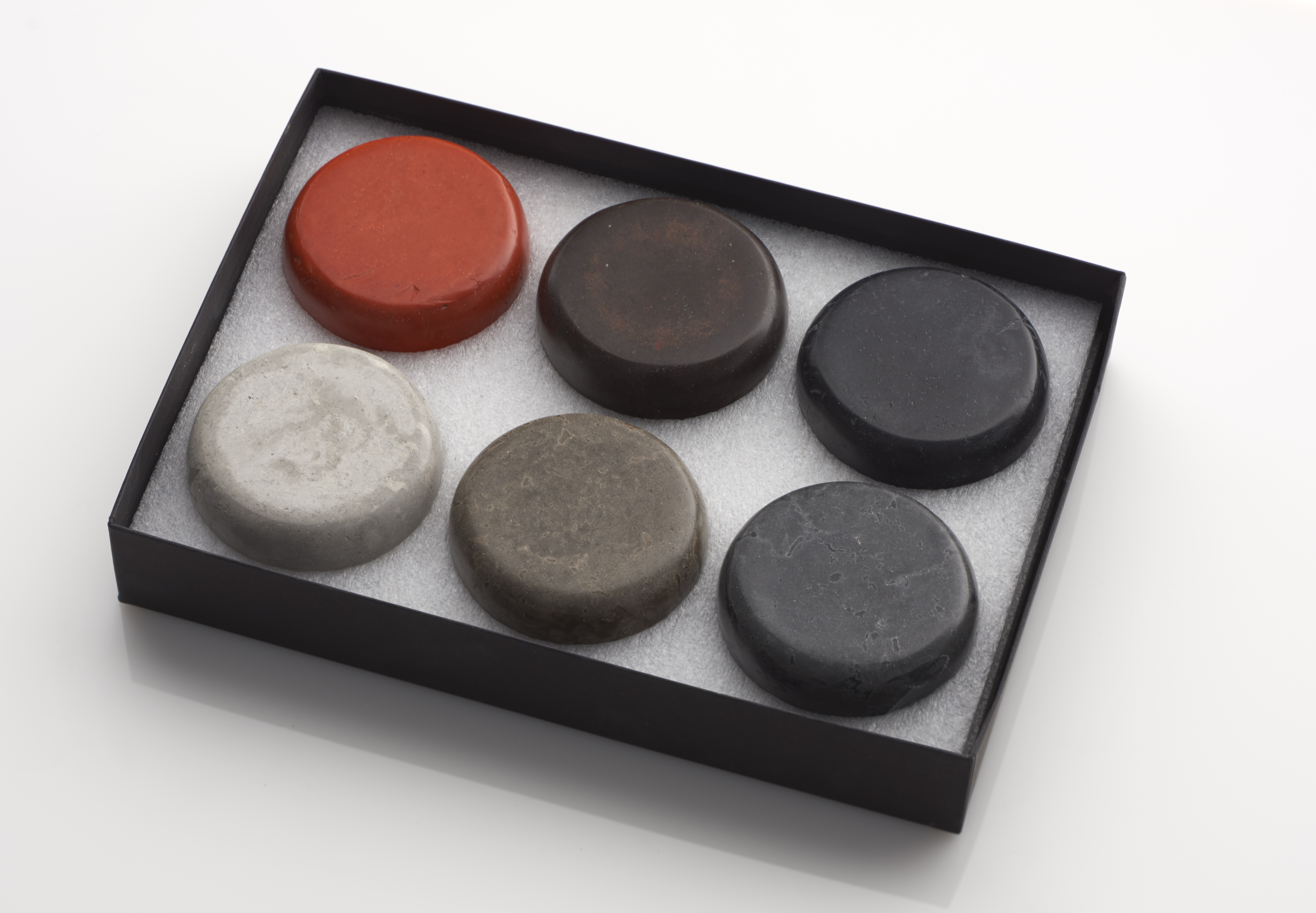 Request an information sheet