Don McCollin and Maureen Bryan's partnership, formed in 1988, allows their individual design talents to spark off each other. Key to their practice is their interest in material, form and function through the use of cast resins and plasters combined with metals, wood and acrylic. Working with traditional materials they create bold and inventive contemporary pieces.
Just like their famous Coffee Bean table, this oval Pebble table is cast in Scagliola.
Scagliola (pronounced "scal-y-oh-lah") is a centuries-old technique for creating surfaces that mimic fine marble and other noble materials. This decorative man-made plaster was known since Roman times and became popular in the 18th century. It can be used for sculpture, walls, columns, floors, fireplaces, table tops and bespoke furniture. As it has emerged as a self-sufficient art, with masterpieces highly appreciated, we never call it fake, imitation, or faux marble: it is an imaginary marble.
Scagliola onto castors or fixed feet.
Colour options: Black, Cement, Charcoal, Mole, Peat, Coral.
design and manufacture a distinctive portfolio of finely crafted furniture and objects
From their studio in South London, McCollin Bryan manufacture most of the pieces to order, with the lead times
but select stock is available for immediate shipping.
Please see Studio Stock for more options.
---
Price:
from £12,960
Colour:
Peat, Black, Cement, Mole, Charcoal
McB 20503 / 200 x 120 x 40cm H
McB 20504 / 150 x 90 x 40cm H
McB 20503 / 78.75 x 47.25 x 15.75" H
McB 20504 / 59 x 35.5 x 15.75" H
---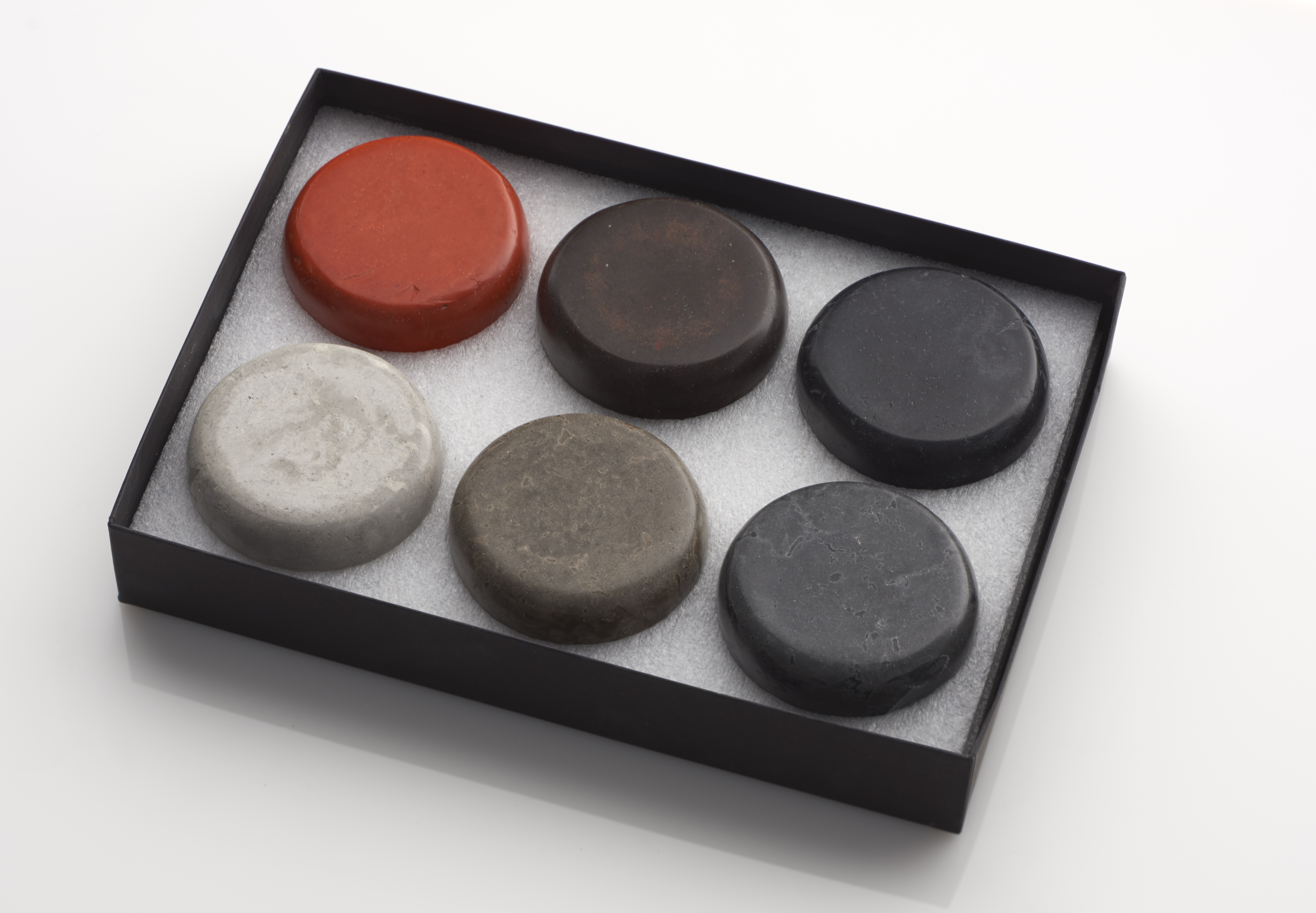 Request an information sheet