We at McCollin Bryan value time, which is why, in keeping with the principles of slow design, we usually manufacture our Lens Tables to order. It takes up to 16 weeks. Not only does it reduce waste and overproduction, but it also allows to customise designs with over 200 combinations of sizes, base materials and tabletop colours.
For those who cannot wait, we have a solution: a small number of experimental items available for immediate shipping.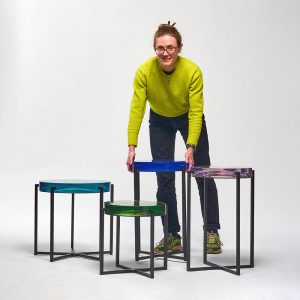 Experimentation is key to our work, we try new shades occasionally — that's how our rare one-off designs emerge. We currently have an unprecedented range of our signature tables in special shades which cannot be replicated. We have given these colours alternative names — from Klein Superblue to Camberwell Beauty Wing and Manuka Honey — in traditions of collectible design. So, we are talking about a chance to bypass our regular waiting period and have a unique designer piece.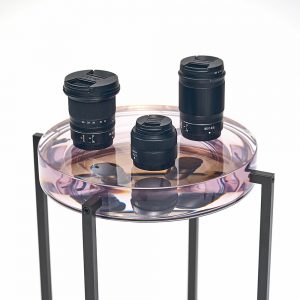 If you prefer to see the new shades in person, they are waiting in our Camberwell studio Monday to Friday 9am — 5pm.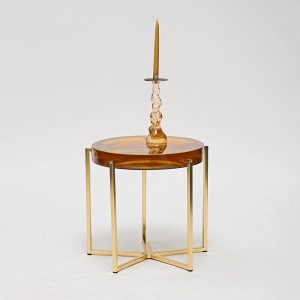 As a working studio, we'll appreciate one day's notice so we can prepare for your visit.