Scagliola (pronounced "scal-y-oh-lah") is a centuries-old technique for creating surfaces that mimic fine marble and other noble materials.
This decorative man-made plaster was known since Roman times and became popular in the 18th century. It can be used for sculpture, walls, columns, floors, fireplaces, table tops, bespoke furniture, and even ceilings — because it is lighter than marble. It also feels warmer when touched, but otherwise it may be visually mistaken for semi-precious stone.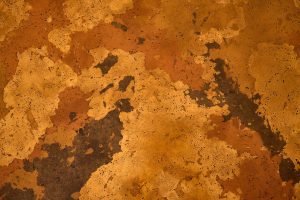 Scagliola was never only used as an economical alternative to replace luxurious materials, or because this composite substance works on large scale without any joints or defects.
It has emerged as a self-sufficient art, with masterpieces highly appreciated, that's why we never call it fake, imitation, faux, or even cultured or cast marble: we say it's our imaginary marble.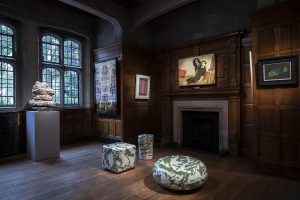 First attracted to it due to its rarity in contemporary design, McCollin Bryan have worked for many years to produce modern, geometric forms in their version of the process in order to contrast tradition with the unconventional. The rich and earthy colours of the Scagliola are achieved using pigments mixed to a highly specific 'recipe' that is the result of experimentation.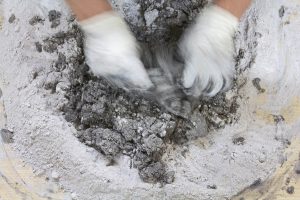 The studio team spends at least a year learning to work with the material so that they can rely on intuition during the making process. The plaster is worked and pressed into moulds to be hardened and set before beginning the labour-intensive process of polishing, so the impact of the piece cannot be fully appreciated until it is finished.
The organic patterns produced on the surface of the scagliola are almost impossible to recreate, just as with natural veined marble, so every piece produced in the material is unique.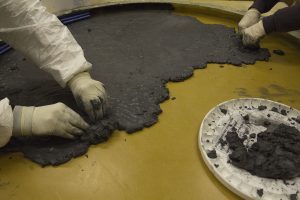 The Coffee Bean is McCollin Bryan's most renowned scagliola piece. Its geometric shape has a sculptural impact – contrasting this with the organic surface produced by working with scagliola, this versatile piece creates a strong impression.